View the marijuana laws in your state.
Post-traumatic stress disorder, a severe mental illness triggered by traumatic experiences, will not make its way onto the list of conditions approved for medical marijuana in Colorado.
The state's Board of Health voted 6-2 in July to keep PTSD off the list of conditions that patients may treat with cannabis. That list, which includes cancer, HIV/AIDS, and epilepsy, is currently limited to just eight disorders.
Had the vote gone the other way, it would have marked the first time Colorado has added a disease to the list since it was first created in 2000. This was the third failed attempt to include PTSD.
The board's decision followed hours of public debate, including testimony from veterans, scientists, and PTSD patients. Board members pointed to a lack of science on the subject of cannabis and PTSD. Recent studies suggest the drug is helpful, but data remains scarce.
Veterans could benefit substantially
Veterans and cannabis advocates said they were disappointed by the vote. The science is strong enough to support a vote to include PTSD, they said.
"We've let down our veterans today, and [board members] should be ashamed," said Sean Azzariti, an Iraq veteran and marijuana activist. "I really believed that this year it would pass, especially since it only failed by one vote last year. It's truly a sad day in Colorado."
The ruling won't stop PTSD patients from getting marijuana legally. The drug is allowed for any use in Colorado, so patients over 21 can buy it from retail stores.
Younger patients with PTSD, on the other hand, will not be able to get their medicine legally. Minors are only allowed to use cannabis within a tightly regulated MMJ program for children.
What's more, recreational marijuana is typically much more expensive than medicinal product. Retail shops must charge a stiff sales tax, while medical dispensaries can sell for little more than cost.
PTSD sufferers must abide by recreational limits and pay high-tax prices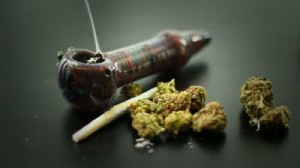 There are also tighter limits on how much cannabis a user may possess. Recreational tokers are limited to one ounce, while MMJ patients may possess substantially more.
Nine states already sanction the use of cannabis to treat PTSD. Including the disease is a controversial decision, in part because it is not well-understood.
Once known as "shell shock," PTSD has been recognized in military veterans for hundreds of years. But only recently has it developed into a solid psychiatric diagnosis.
PTSD is one of several trauma-oriented disorders, and symptoms include chronic anxiety, nightmares, flashbacks, and intense irritability. Cannabis may be useful in treating some of those symptoms.
The drug is known to curb anxiety in many patients. It can also be an effective relief for sleeplessness, and its memory-inhibiting properties could reduce distressing flashbacks.
"The most common symptoms that vets turn to conventional meds for are sleep problems; nightmares; . . . intrusive memories; . . . chronic anxiety, including social situations and other places; irritability; depressed mood; and pain," said Dr. Deborah Gilmarn, who formerly worked at the Veterans Administration. "Pain can be related to combat wounds or not. In my opinion, all of them could be benefited to some degree by various properties in marijuana. Marijuana is useful for pain as well as for psychiatric problems."
Advocates for inclusion said they were surprised by the vote. Colorado's chief medical examiner, Dr. Larry Walk, had recommended the change.
Walk initially opposed the idea but changed his mind when he realized it was easy for patients to get medical marijuana for chronic pain instead of PTSD. Vets already had practical access to the drug, even if they had to lie to get it.
"We don't want people to suffer as a result of not being able to access [medical marijuana] honestly," Walk said when he announced his support.