View the marijuana laws in your state.
The owner of a medical marijuana delivery service in Massachusetts has joined with several patients in a lawsuit to prevent the state from shutting the service down.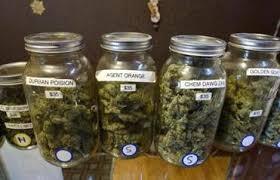 The group filed suit July 3 in the state Supreme Judicial Court. Fifteen patients joined with William Downing, their MMJ caregiver, in the suit. Downing owns Yankee Care Givers of Reading.
The lawsuit seeks to block the state from shutting down Yankee Care Givers and its delivery service. The plaintiffs say deliveries should be allowed to continue until officials finally set up Massachusetts' long-delayed medical weed program.
According to the suit, the patients would be "irreparably injured by being deprived of a safe, reliable supply of marijuana medicinal products in the absence of registered medical marijuana treatment centers, all to their great harm."
Massachusetts voters legalized medical weed in the November 2012 election. More than a year and a half later, the state has yet to make medicinal pot available to patients.
State officials mailed a warning to 1,300 patients and 17 caregivers last month, saying the law doesn't allow a caregiver to sell to more than one patient. Downing said he received one such "cease and desist" letter and closed the delivery service in response.
Downing and his patients are seeking a court order to allow the service to continue. Steven Epstein, lawyer for Downing and the patients, asked for a temporary restraining order against the state Department of Public Health and Public Health Commissioner Cheryl Bartlett, allowing Downing to reopen his service.
Epstein asked for a court hearing by July 16 to address the suit, though no date was set as of early July.
Specifically, the suit asks the court to rule that Downing may get weed from "from any source whatsoever" and sell it to patients until state cannabis dispensaries "have product available." Downing says he only sells to patients who qualify under the MMJ law.
Though medical marijuana passed by wide margins at the polls two years ago, the state has repeatedly bungled efforts to enact the law. Officials failed to check the accuracy of applications for cannabis licenses, and there have been allegations of political influence and conflict of interest.
The state announced earlier this year that it would issue 20 preliminary licenses allowing stores in all but two of Massachusetts' 14 counties. But late last month they said only 11 of those MMJ applicants would actually receive licenses, since problems had been discovered with the other nine.
Applicants who get licenses must still pass inspections and secure approval from local officials. It will likely be at least 2015 before the first legal marijuana becomes available to patients.
Whitney Grunwald is one of the patients who joined Downing in the lawsuit. She wrote to the court that Downing's weed has been "invaluable in treating the side effects of my cancer treatments . . . My only pain treatment option other than marijuana are opiates, the side effects of which are less tolerable than cannabis."