Why would a man see a gynecologist? Actually, there are any number of reasons. Maybe he has a sexually transmitted infection. Maybe he's working with his significant other to conceive. Or maybe he's getting a checkup for anal cancer.
But a handful of men in Maine had a much better excuse for dropping in on their local OB/GYN: medical weed.
Dr. Keng-Cheong Leong, a Maine gynecologist, surrendered his license in September after medical authorities concluded he was regularly prescribing medical weed to male patients.
Maine's medical oversight board said Leong had "not been performing appropriate examinations, had not been creating appropriate medical records, and had been seeing patients at medical marijuana dispensaries instead of an office."
Maine legalized medical marijuana in 1999
Medical marijuana has been legal in Maine since 1999, when voters approved Measure 2. The law allows patients to possess up to 2.5 ounces of medical weed. Primary care physicians are allowed to write recommendations for a specific list of conditions, including cancer, glaucoma, and HIV/AIDS.
That list doesn't include any of the various conditions that would generally draw a man to a gynecologist's office, however. OB/GYNs screen for some forms of cancer, but they don't prescribe medication to treat it. That's an oncologist's job.
Hepatitis C is covered by the law, and that could conceivably be relevant during a man's visit with a gynecologist. But probably not. Nor do Chrohn's disease, Alzheimer's disease, ALS, or nail-patella syndrome – all covered by the law – fall under the expertise of a gynecologist.
Perhaps Leong was prescribing weed to treat chronic pain, seizures, muscle spasms, wasting disease, and severe nausea, also included in the MMJ law. But that's not how the medical board saw things.
Leong gave up his license voluntarily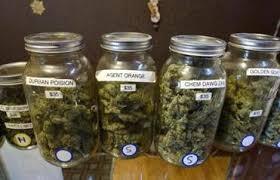 Leong agreed to surrender his license voluntarily, though it was likely the board would have revoked it without his cooperation. He was reprimanded once before, in 2011, and the board said he violated the terms imposed in the settlement of that case.
Board officials said the 2011 reprimand occurred because Leong engaged in "unprofessional conduct" by prescribing controlled narcotics without following required procedures.
"Dr. Leong admitted the Board had sufficient evidence from which it could conclude that he engaged in unprofessional conduct, incompetent medical care, and that he violated the terms of his previous agreement," board members said in a statement.
Leong told the board he wrote the recommendations because he has an "inclination for holistic treatment." State officials declined to say whether the doctor's 49 male patients would still be able to get medical marijuana.
Ironically, Leong's "crime" may not be a crime for much longer. Maine is on a short list of states expected to legalize recreational weed by 2016.