Authorities in New York City busted what they described as a massive marijuana grow in early October.
The raid Oct. 3 uncovered a pot farm in the Bronx that would be relatively small by Colorado or California standards, but city officials said it was sizeable for such a densely populated area. Officials with the New York Fire Department said the site contained almost 100 growing cannabis plants.
The bust came less than a week after a fire at another grow house 2 miles away that killed a department battalion chief. Fire officials said the latest Bronx site also posed a major fire risk, as the marijuana growers had jerry-rigged the electric system.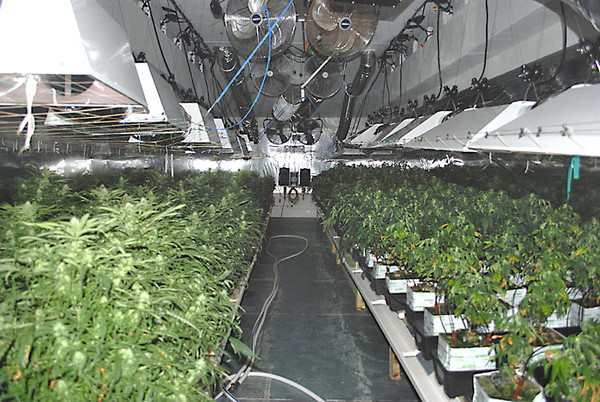 Illegal cultivators often do this to avoid detection by power providers and get free electricity in the bargain. Authorities at the FDNY said they found at least 90 plants growing at the home in the Morris Heights neighborhood of the Bronx.
Morris Heights is a low-income section in the West Bronx with a healthy black market for marijuana and other drugs. Cannabis is decriminalized in New York City, meaning low-level possession is punishable by a civil fine rather than jail time.
Cultivation is a misdemeanor in NY
But cultivation of any amount of the drug is a misdemeanor punishable by up to a year in jail and $1,000 in fines. Felony trafficking, a common charge in similar cases, carries a minimum sentence of 15 years in prison and a maximum of 25, plus up to $100,000 in fines.
Police and firefighters searched the Morris Heights property after a neighbor reported smelling "gas and chemicals" from a basement apartment, according to a report in the New York Post.
Just a few days earlier, a blaze at a grow house in the northwestern part of the Bronx killed borough fire Battalion Chief Michael Fahy. That home, located in the Kingsbridge neighborhood, exploded as firefighters investigated a gas leak Sept. 27. Flying debris killed Fahy, a 17-year veteran of the department.
Officials said the two cultivation sites appear to be unrelated. No arrests or suspects were announced in the latest case, but authorities said they would continue their investigation.
Illicit grow houses are a major problem for police and firefighters across the United States. Marijuana prohibition drives growers underground, giving them few options other than the use of private homes.
But this setup requires modifications that can put a home and its neighbors at risk of fire. This is especially true when growers rewire power supplies. Indoor cannabis gardens require large amounts of electricity, an expense most cultivators would prefer to avoid.
And heavy use of electricity is a dead giveaway to power providers and police. That gives growers another motive to rig wiring, but it also creates a recipe for fire and explosion – yet another reason to legalize pot, in New York and everywhere else.
—
Tell us: Do you think it does any good to crack down on illegal marijuana grow houses? Leave a comment below and let us know.