Marijuana may be a relatively harmless recreational drug, but that doesn't mean you should feed it to your kids.
A 45-year-old Maryland woman was arrested in early July after giving cannabis to three teenagers at a birthday party, police said. The woman, Tabitha Cassidy, allegedly told officers she also tried to teach a 6-year-old how to smoke the drug.
Cassidy was arrested July 2 and charged with possession of marijuana, four counts of child abuse, and contributing to the delinquency of a minor. She was busted by St. Mary's County Sheriff's deputies.
Police found cannabis and paraphernalia
Officers said they arrived at Cassidy's home in the early afternoon following a report that an adult woman had given cannabis to three teens. They searched the house and found paraphernalia and marijuana.
Cassidy allegedly told the arresting deputies she was the woman who gave the teens cannabis at her home in Lexington Park. They also learned she had tried to teach a 6-year-old child how to toke.
Police didn't immediately disclose the ages of the other minors. They also didn't say whether the 6-year-old or any of the teens belonged to Cassidy.
She was being held at the St. Mary's County jail as of early July, and bail was denied. Presumably any children in her custody have been removed.
Possession remains illegal in Maryland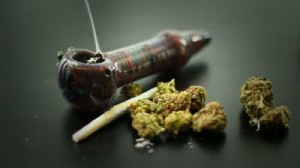 Medical cannabis is legal in Maryland, and the drug has been decriminalized for recreation. But recreational possession remains illegal, and in larger amounts is a crime.
It is also illegal to supply the drug to anyone under the age of 21 anywhere in the United States, including states where the drug is fully legalized. Penalties tend to be severe.
Other parents have been charged with feeding their kids marijuana in the past. Most such cases involve illegal medical cannabis, but in others parents have given the drug to kids for fun.
A Georgia couple was jailed last year and charged with forcing two underage boys to ingest marijuana. The adults lured the children with video games, then trapped them in a basement when they refused to try cannabis.
The Georgia couple were charged with multiple felonies, including corruption of a minor, unlawful restraint of a minor with risk of bodily injury, and endangering the welfare of children.
In that case, both boys fell ill after smoking the drug and were briefly hospitalized. Sheriff's deputies in the Maryland case didn't say whether any of the minors there were sickened.
It's unclear exactly what effects marijuana use has on children and teenagers, as science on the subject is scarce. But the most recent studies suggest cannabis can negatively impact adolescent brain development.