View the marijuana laws in your state.
A Michigan teen faces criminal charges after he fed a marijuana cookie to a teacher. Police conducted a toxicology exam that confirmed the cookie contained THC.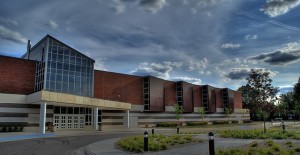 The student, 18, faces felony charges of food tampering and could face up to 10 years in state prison. He attends Seaholm High School in Birmingham, Mich., outside Detroit. The teacher works at that school.
Authorities said they received the toxicology results in early March showing the teacher was given THC-laced food. Police said they had applied for a warrant to arrest the student. His name wasn't released pending his arrest.
"We're working on getting the information and hopefully we'll have a warrant by the first part of next week," Police Cmd. Terry Kiernan said March 11.
Teacher treated for cannabis overdose
The teacher was apparently dosed without his knowledge on March 4, and a family member took him to a local hospital. He was treated for a cannabis overdose and released to spend several days recuperating. He returned to work March 9.
School administrators acknowledged there was a case of food tampering on campus but refused to identify either the student or the teacher. Officials said they consider the incident to be an isolated occurrence.
The student has no criminal record, Kiernan said, but also doesn't have a medical marijuana card. Michigan has allowed MMJ since 2008. School officials said they would investigate the incident alongside the police department.
School and police officials investigating case
"The Birmingham Police are currently investigating the issue, and action has been taken on the school's part," principal Rachel M. Guinn said in an email. "The school will continue our own investigation in conjunction with law enforcement individuals."
This is hardly the first time cannabis treats have made their way into a school. Students have run into trouble across the country for bringing weed brownies, weed cookies, or just plain weed to school.
A Californian 7th-grader was charged with drug crimes last fall after allegedly selling pot brownies at school. The student said he got the treats from his older brother, an MMJ patient. One of the students who bought a brownie overdosed and was taken to hospital.
The same year, three 3rd-graders, also in California, were caught smoking up in the school bathroom and faced disciplinary sanctions. Those children, among the youngest ever busted on marijuana allegations, apparently didn't even know how to smoke the stuff; they had a pipe, but didn't bring enough weed to get high. They didn't even manage to light what they had.