More children are showing up in Colorado emergency rooms after accidentally consuming legal marijuana, according to a new study.
The number of cases reported to the state's poison control network, as well as the number of kids checking into ERs, has spiked in the years since the first legal marijuana went on sale in 2014, the study found. It was published in the medical journal JAMA Pediatrics.
But the report indicated that just 87 cases were reported to poison control involving children aged 9 or younger who ate, smoked, or otherwise consumed pot accidentally. That marked a big increase, as only 76 cases were reported between 2010 and 2014, but still a very small number compared to most other types of poisoning.
A similar increase was reported at local hospitals, including Children's Hospital Colorado in Aurora, which logged 32 ER visits in 2014 and 2015. There were just 30 visits reported between 2010 and 2014.
Majority of cases involved edibles
Edibles played an especially big role in reported poisonings. Almost half of the cases involved kids who unwittingly ate cannabis-infused foods such as cookies and gummy bears, and roughly the same number involved consumption of recreational rather than medical marijuana, said Dr. George Sam Wong, a professor at the University of Colorado in Denver and leader of the study.
Underage access to edibles has raised concerns with lawmakers and police in the years since Colorado voters legalized cannabis in 2012. The state Legislature adopted a law in 2015 that mandates child-resistant packaging, while legislation signed this year bans the manufacture of gummies and other candies shaped as people, animals, or fruit. Gummies can be especially attractive to children.
Solutions to the problem
Wang said the study suggests lawmakers need to spend more effort thinking about solutions to the problem. Lessons learned in Colorado could guide other states as they adopt legal cannabis, the doctor told CNN.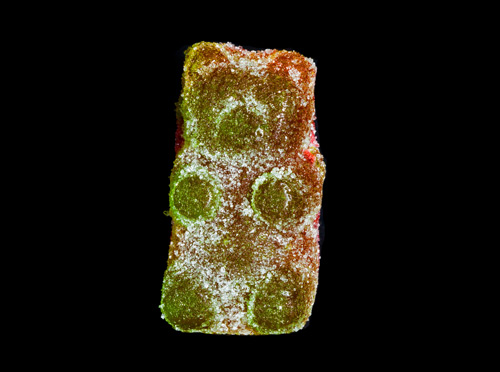 "I think other states, if they pass laws to legalize marijuana, have to be cognizant of these things and think about" approaches that make kids safe, Wang said.
The scientists who conducted the study concluded that ingestion was the most common method of poisoning, accounting for 74 percent of reported cases. Children reported a range of side effects, some serious in the short-term though not life-threatening: lethargy (49 percent), dizziness (12 percent), agitation (8 percent), nausea and vomiting (5 percent), and convulsions (3 percent).
Despite the increase in poison reports, Wang stressed that the figures are low relative to other chemicals children may consume accidentally. Just 6.4 of every 1,000 ER visits for poisoning involved cannabis, according to the study.
"Pharmaceuticals and household products still account for most toddler exposures, because they are much more common and available in the household," Wang and his fellow researchers wrote. "However, as marijuana becomes more available, exposures may continue to increase. Furthermore, compared with most unintentional pediatric exposures, symptoms after marijuana exposure can be severe: 35% of patients presenting to the hospital required admission, increasing the hospital burden and using more health financial resources."