One prominent – and famous – entrepreneur who runs pizza restaurants in Colorado says the state's vote to legalize weed has helped his business tremendously.
Peyton Manning, who owns several Papa John's franchises in the Denver area, said the shops have benefited from legalization. He was circumspect, referring to the law only generally, but his point was clear.
"I've gotten to know some of the folks here in Colorado," Manning said. "There's some different laws out here in Colorado. Pizza business is pretty good out here, believe it or not, due to some recent law changes. So when you come to a different place, you've kind of got to learn everything that comes with it."
Manning started buying the franchises in 2012, shortly before voters approved the constitutional amendment that makes pot legal. Observers suggested he was doing it to capitalize on the munchies sure to follow the vote.
If you think it's unlikely weed would actually spur significant business for the food industry, think again. Manning has apparently been doing very well since 2012.
That year Colorado joined Washington as the first two states to legalize recreational cannabis. The first legal pot shops opened in Colorado Jan. 1, while stores opened in Washington in early July.
Manning didn't say how he feels about legalization, but he certainly isn't fighting against it. The Broncos quarterback has never been known to use weed, but that doesn't mean he isn't happy to rake in plenty of money from tokers.
His 21 restaurants have generated record sales in the two years following legalization, with one store seeing a 25 percent increase in profit. Several stores that were bringing in $3,000 to $4,000 every day before Manning signed with the Broncos two years ago have since climbed to between $5,000 and $6,000 – which comes out to roughly 60 pizzas an hour.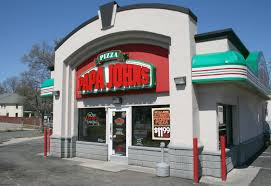 Colorado joined Washington State in 2012 when voters in both places legalized recreational weed. The first legal pot shops in the world opened across Colorado New Year's Day. Stores opened in Washington in July.
Manning didn't offer any solid proof that legal pot is behind the increase in business. It's also possible simple name recognition could account for it. Indeed, other Papa John's restaurants in the Denver area haven't reported similar boons.
But the dope certainly hasn't hurt.