One of Florida's largest cities removed criminal penalties for marijuana possession in March.
The Tampa City Council voted March 17 to decriminalize possession of small amounts of cannabis. The vote came after months of debate and marks significant reform in the Sunshine State.
People who break state marijuana laws in Tampa will now face small civil fines rather than arrest and jail time. The 5-1 vote give police the choice between arrest and a fine for offenders caught with 20 grams of pot or less. That's about three quarters of an ounce.
Mayor Bob Buckhorn was expected to sign the ordinance, which will take effect almost immediately after he does.
An end to needless criminal records
City Council members said they passed the law to stop permanent criminal records from destroying the lives of thousands of people, especially young African American men. For many of these people, jail is not the worst punishment, as incarceration for marijuana crimes is typically short. But a permanent rap sheet can be devastating, making it hard to find jobs, win scholarships, or rent apartments.
Council members said the law should save police, prosecutors, judges, and the rest of the criminal justice system from wasting resources on a petty offense committed by millions of American each year.
Florida's strict marijuana laws
Florida state law is extremely punitive when it comes to simple cannabis possession, treating it as a first-degree misdemeanor with penalties of up to a year in jail, probation, and a $1,000 fine. Offenders frequently also lose driving privileges, a punishment that can make it impossible to work or study.
Fines for possession in Tampa will drop to $75 for a first offense, $150 for a second offense, $300 for a third offense, and $450 for additional offenses.
Because any possession of intoxicating marijuana is a crime under state law, police may still arrest suspects for simple possession, but they have the discretion to ignore the law and instead issue tickets. Police often oppose decriminalization, but experience in other cities suggests they won't violate the will of voters.
Decriminalization moving through Florida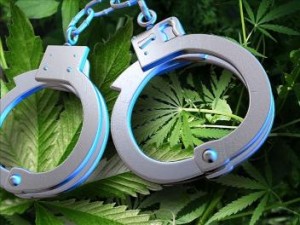 Tampa is hardly the first Florida city to remove criminal penalties. Miami-Dade County, Palm Beach County, and St. Petersburg have similar ordinances on the books. The law in St. Petersburg protects underage tokers as well as adults.
The Hillsborough County Sheriff's Office and the county's Anti-Drug Alliance opposed the law at a public hearing before the vote.
"It really is a dangerous drug," said Ellen Snelling, a member of the alliance. "It's much more potent than back in the '70s. This is not your daddy's pot."
That claim is provably false. Modern day marijuana may be slightly more potent than the weed smoked in the 1960s, but not much. Every current strain descends from strains that were smoked in that decade, and THC levels in bud are still comparatively moderate.
The opponents also demanded the city council impose mandatory drug counseling and education for offenders, even though the vast majority of cannabis users are not addicts of any kind. Their argument was typical of poorly informed conservatives.
"We are not talking about legalizing marijuana," said Council Member Lisa Montelione. "We are talking about decriminalizing a certain amount of marijuana."
—
Tell us: What does decriminalization in Tampa mean for the rest of Florida? Could it speed legalization there? Post a comment below.