View the marijuana laws in your state.
When California lawmakers finally got around to regulating medical marijuana last year, they made a humdinger of a mistake. Now they're trying to fix it, but it may already be too late.
The new rules, signed into law by Gov. Jerry Brown, provide a framework for licensing and regulating the state's chaotic medical cannabis industry. In order to appease local officials who feared a flood of marijuana grows and dispensaries, lawmakers said communities could ban or limit both cultivation and sales. If they don't, the state will regulate in their place.
Unfortunately, the bill provided a deadline, after which cities and counties would lose all local control over marijuana regulations. The deadline, March 1, is fast approaching, and the rush has driven hundreds of municipal governments to outright ban cannabis.
Patients will have no access to cannabis
Californians who live in these places may still possess and use marijuana as patients. But in many cases they will no longer be able to grow it at home or buy it at local dispensaries. Instead they must drive long distances for a medication that many need on a regular basis.
Most of the press by local officials is driven by the deadline. With only a short window, localities decided they had no choice but to prohibit all MMJ businesses.
Lawmakers quickly acknowledged they had made a mistake and vowed to fix it. To that end, they presented Brown with new legislation in January, designed to remove the deadline and give communities more time to shape sensible local rules.
Legislation being pushed to remove deadline
"My concern with the March 1 deadline was that these bans were happening without input from communities and stakeholders," said Assemblyman Jim Wood, a sponsor of the bill
But the damage is already done in many places, and it is unlikely there will be a widespread movement to repeal the bans already in force. That means large swaths of California will have no practical access to medicinal cannabis, regardless of their health conditions.
California likely to legalize in 2016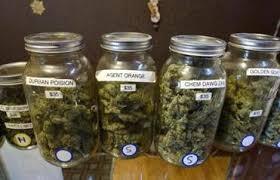 Of course, all this is likely to change, soon. Plans are underway to put a ballot initiative before the public this year that would legalize marijuana for recreational use statewide. Though the details are still being hashed out, the proposal would likely make it much easier for patients and other users to find cannabis – though local governments may still have the power to ban shops.
The new bill passed the state Senate in January, 35-3, followed by a unanimous win in the Assembly Jan. 28. Brown was expected to sign it.
Medical marijuana has been legal in California for 20 years, since voters approved the Compassionate Use Act in a public referendum. But the program was never fully regulated, leading to constant complaints of lawlessness and easy access to cannabis. The new rules were designed to impose order on the system and answer those complaints.
They establish a state Bureau of Medical Marijuana Regulation to regulate the industry and classify the drug as an agricultural product. That means it is subject to general rules on water, pesticides, and other products.